Thrift Stores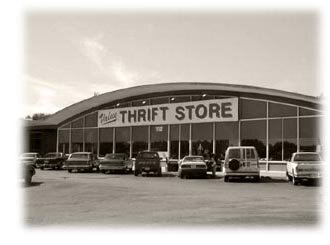 This page is dedicated solely to those who own or operate a thrift shop or resale shop of any sort. Recycle Your Fashions can help you sell your high-end clothing, shoes, and accessories at a very fast rate and for MUCH more than your customers are probably paying for these items in your shop! We are proud to offer top notch service to our wholesale clients, such as you. Thrift stores across the nation are increasingly becoming bombarded with donations and often times cannot move their inventory fast enough to keep up with escalating rents and other costs associated with maintaining a non-profit business. We are here to help!

Recycle Your Fashions can educate you within minutes on what items to look for when you get donations. You will be astounded at the amount of items we can accept and sell for you quickly, efficiently, and for a very high price! Once you pull these items, we will sell them for you on our site, and within days you will have your items sold and a check in the mail to you.

We run a consignment business for average people who send us their unwanted clothes, shoes and accessories, and we offer them 50% of the final selling price in return. For our wholesale thrift store and resale shop customers such as you, we offer 60% of the final selling price!
How do we do this?
We have been reselling new, used, gently worn, vintage, or even collectible clothing, shoes and accessories on the internet for over 10 years. Our consignment company has been of interest to many businesses who need to move their inventory fast, or who need more cash flow. We have tens of thousands of new customers every month, and our business only continues to grow. We know how to get the unwanted items in the hands of the people who are looking for ithem and we know how much they are willing to pay for it. We have created a site where we match the seller with the buyer, and we act as the middleman - we do all the legwork. We know how to market your item to grab the buyer within days - and we have customers from every country in the world. Thrift shops who use our service love us because we put 100x more cash in their registers and at a faster pace than they are used to, and our customers are happy because they are getting exactly what they want at a discounted rate from retail.
Let us help you move extra inventory today, and get a ton of money for your business! Give us a call today and we can set you up with an account and get you started in our program within minutes. We pay for shipping from your facility to ours, if need be, and even schedule pickups if you so choose.
We look forward to doing business with you!